Student projects
A result of an assignment during the Interactive Project course falll 2011, the Moholy-Nagy Paraphrase is an attemt to rethink and reconsider the visual works of the artist in space and transform them into circleable objects in the virtual space.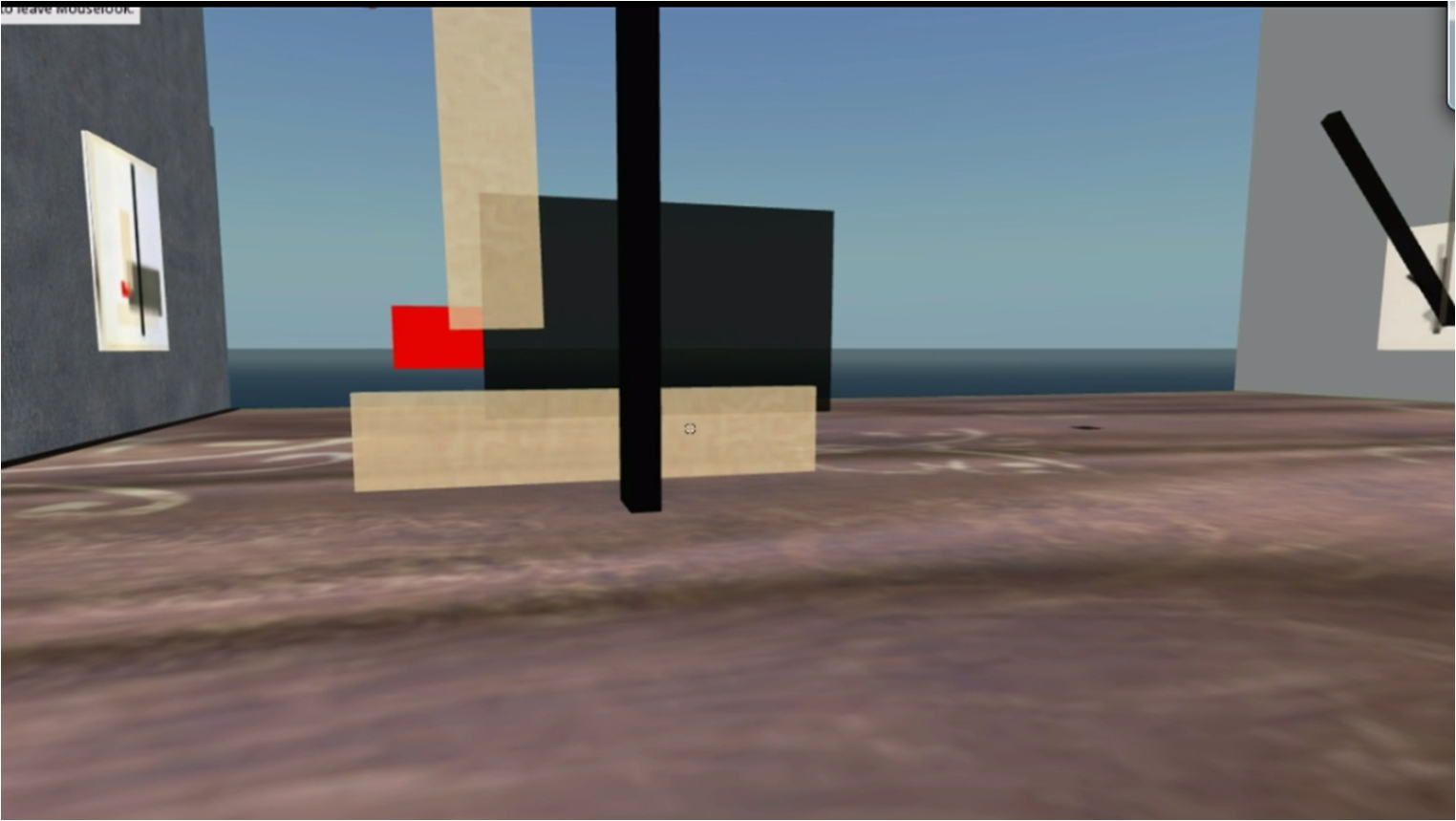 The frescos in the main stairway of the Hungarian National Museum can be observed from uplclose - thanks to the tech-enabled high resolution images - and by clicking on each figure, the spectator learns who the painted characters are.
The interactive digital technology establishes a new type of infromation communication. In the conception of the future, the whole museum can be discovered virtually, the exhibited objects can be walked around, projected images can be watched through the internet either from school or from the comfort of one's home.
Virtual guiding expands the experience of the museum both in space and in time: bringing the real museum closer to a wider audience and has the potential for all things learned to be recalled and remembered profoundly on the longer run.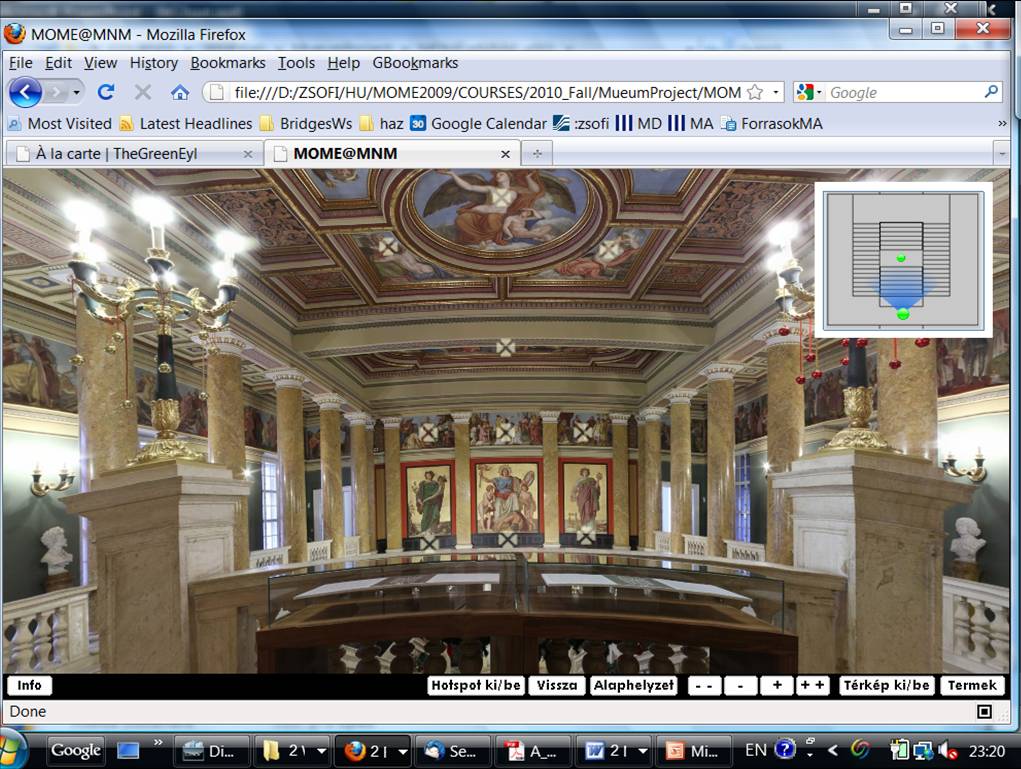 The speaking statues installation was intended to rethink the purpose of portrait statues situated in the stairway of the Hungarian Natinal Museum. The idea was to make help these silent, but Hungary-wide recognized historical figure speak up for themselves.
Four figures were equipped with movement sensors and sound technology, so the statues could come alive when a visitor passed them by.
János Arany, Istvány Széchenyi, King Mathias,famours charcters of Hungarian history and literature addressed the visitors through their own lines, recalling their personalities and the roles they played for this country. This new approach has left the exhbition hall untouched, yet the statues stopped blending into their backgrounds as they gained extensive attention, that brought them out of their decorational, representational function.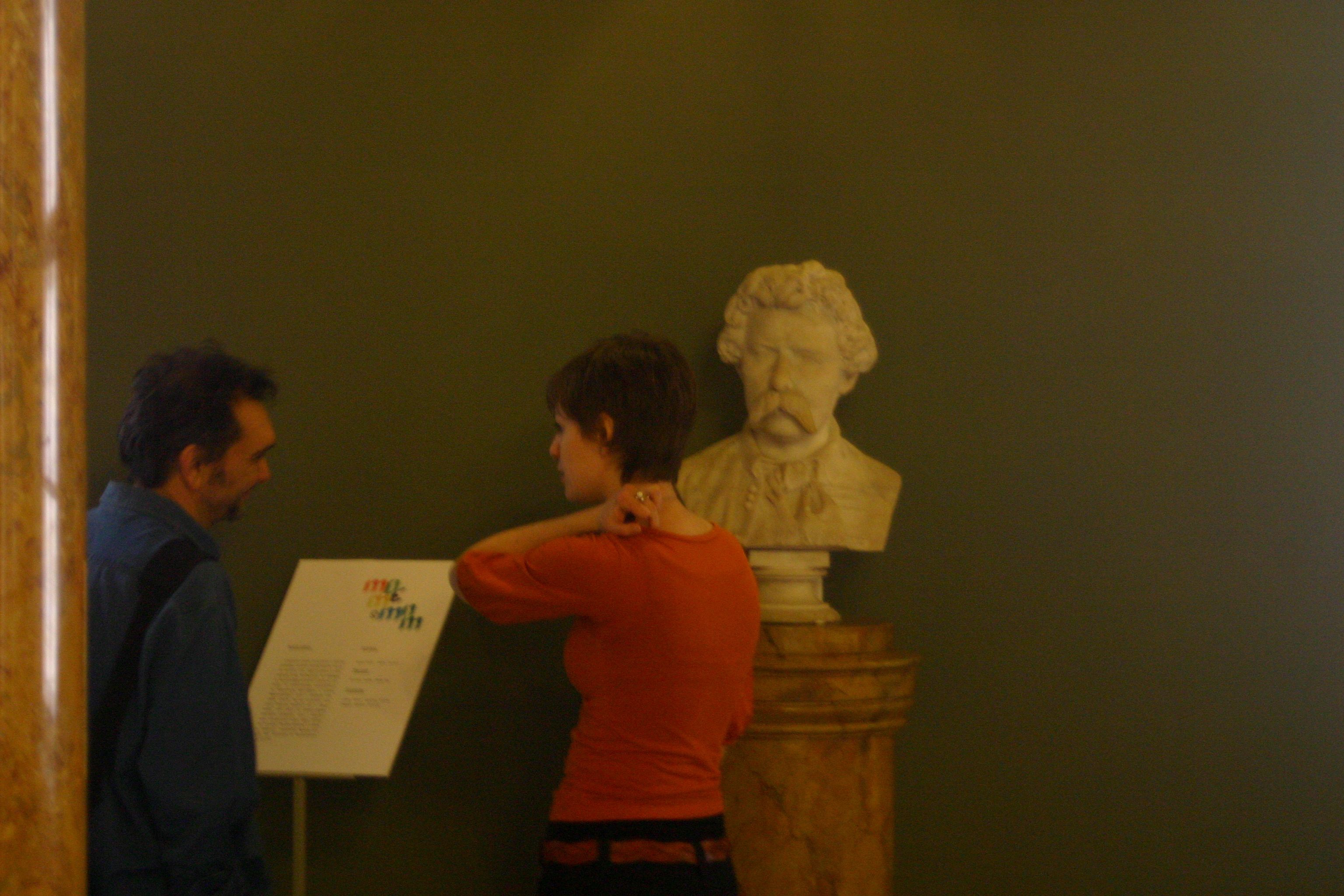 Put in the space of the permanent exhibition, the "Glance in the cup" installation intended to recall the lively café world of the turning of the last century. The applied audiovisual tools assisted to evoke the atmosphere of the era and help to directly experience the presented topic. Teacups and ashtrays laced on coffee tables served as screens as images of old cafés and their visitors appeared on their insides. The added audio effects illustrated the ambience and relxed atmosphere of these venues and brought it into the grandiose space of the museum.
Producers: Anna Jankó, István Csekk
The project was an assignment of the class "The museum of the 21st century"(run bthe lab) on the fall of 2010.
« StartPrev1

2

Next

End

»
Page 2 of 2