There are no translations available.
Szeptember 26-án Dubrovnikban, a The Best in Heritage konferencián vettünk részt. Az előadás során Dr. Ruttkay Zsófia és Dr. Harmati Béla, az Evangélikus Országos Múzeum igazgatója mutatta be a Luther Öröksége című megújult állandó kiállításhoz készült digitális installációkat.
Az előadás megtekinthető az alábbi oldalon.

There are no translations available.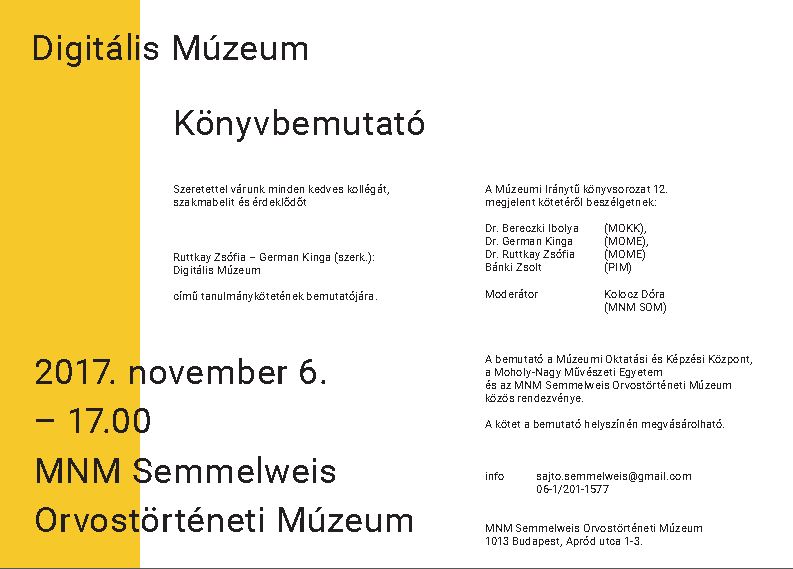 Ruttkay Zsófia – German Kinga (szerk.): Digitális Múzeum
című tanulmánykötetének bemutatójára
2017. november 6. (hétfő) 17 órakor
az MNM Semmelweis Orvostörténeti Múzeumba.
A Múzeumi Iránytű könyvsorozat 12. megjelent kötetéről
Dr. Bereczki Ibolya (MOKK),
Dr. German Kinga (MOME),
Dr. Ruttkay Zsófia (MOME) és
Bánki Zsolt (PIM) beszélgetnek.
Moderátor: Kolocz Dóra (MNM SOM)
A kötetről

A múzeumnak válaszolnia kell a társadalmi átalakulásokra és a technológia fejlődésével létrehívott változásokra ahhoz, hogy üzenetei relevánsak és mérvadóak legyenek, célba érjenek, hogy kisebb-nagyobb közösségek fontosnak tartsák mint gondolkodásra, párbeszéde hívó, élményt nyújtó intézményt. A kötet tanulmányai ezeknek a külföldön már teret nyert irányzatoknak, a digitális technológiák múzeumi hasznosításának nemzetközi példái ismeretében mutatják be a változatos magyarországi gyakorlatot.

A kötet 18 tanulmányának többsége a 2016 tavaszán rendezett Múzeum 2.0 konferencián elhangzott előadások alapján született meg. Az intézményi és műfaji sokszínűséget hét múzeum esettanulmánya képviseli. A gyakorlat-orientált hazai körképet két általánosabb fejezet helyezi kontextusba. Bevezetőként a múzeum 21-dik századi szerepét és közönségével való kapcsolatát, valamint a gyűjtemények széles körű megosztását és a digitális stratégiaalkotás távlatát hat tanulmány mutatja be. A legújabb digitális technológiák mibenlétéről, múzeumi alkalmazási lehetőségeiről, az interdiszciplináris keretek között megvalósítandó tervezés elveiről valamint a látogatói használat kiértékelésének módszertanáról és tanulságairól a harmadik, záró fejezetben kerül szó.
A kötetbeli tanulmányok szerzői között – a téma alapvetően interdiszciplináris jellegét mintegy illusztrálva - megtalálhatók a múzeumok gyakorlati és elméleti szakemberi, intézményi és ágazati vezetők, tervezőművészek, informatikusok, valamint a kommunikáció képviselői.
A kötet a "Múzeumi iránytű" sorozat 12-dik köteteként jelenik meg. A kötet témája egyúttal a sorozat arculatának megújítását is eredményezte. A kötet a Moholy-Nagy Művészeti Egyetem és a Szabadtéri Néprajzi Múzeum együttműködése keretében valósult meg. A kötetet a Múzeumi Oktatási és Módszertani Központ forgalmazza.
Read more...
INTERACTIVE PRESENTATION
| | SMART
THURSDAY, MARCH 2. 7.00 p.m.
TRAFÓ HOUSE OF CONTEMPORARY ARTS
1094 Budapest, Liliom u. 41.
If we think of robots, hich-tech films, sterile car factories or domestic robots come to our mind, which have been developed in laboratories for long, long years. This event presents robots which are totally different from these comlex industrial robots. They are all unique ones, developed for different walks of life: community building, leisure, saving lives and education. Most of them have been built by teams of young people. On the event four collectives present their projects and talk about the joy and opportunities of alternative robotics. The audience can also try the robots.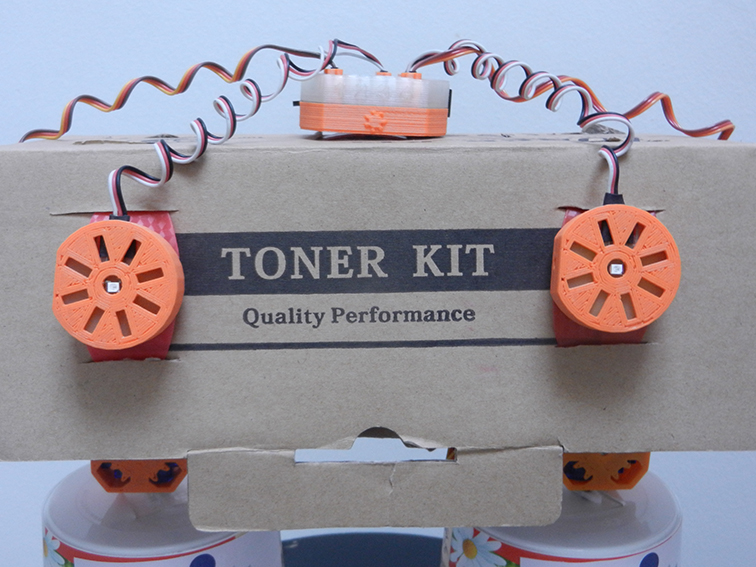 The Festival Buddy, known from different inland festivals, is a robot providing festival experience from the distance. The Buddy was sitting on the shoulders of festivalgoers, but was controlled by people who could not attend the festival. Participants could even get into physical contact beside talking to each other. So people were able to shoot someone with a waterpistol while sitting in an office.
The MOME Media Design MA diploma project, Stage of Impossibilities aims to integrate people with disabilities into art creation. Paralysed people can control puppets with the movements of their heads thanks to the fusion of traditional marinette theatre and robotics.
Rescube Robotics is a team which was established by young mechanics and students with the goal to come up with a life-saving robot for an international competition. They have developed a robot in a garage, which won the award Best Outdoor CarryBot at the world championship 2016, the RoboCup Design Award Sponsored By Flower Robotics, and out of the 19 best life-saving robots it was ranked 9th.
Thanks to REBOT even a child can build and programme a robot, getting to know the basics of AR as a creator instead of a consumer. The body of the robot can be built basicly from anything – from a plastic cup of sour cream to even a croissant. DIY robots are not only cost-effective but environment-friendly as well. In spite of their funny look these robots can be programmed for a lot of tasks and even can be controlled by Android devices.
Participants:
Eduard Sik (FestivalBuddy)
Kálmán Tarr (MOME, Media Design MA)
Péter Kopiás (Rescube Robotics)
Gábor Vecsei (REBOT)
Moderator: Zsófia Ruttkay MOME TechLab techlab.mome.hu
Partners: MOME TechLab, MOME Media Design, MOME TransferLab DDB Budapest, Magyar Telekom, Rescube Robotics, REBOT,
Let it Be! art agency
Free entrance. Registration is recommended on the e-mail address: This e-mail address is being protected from spambots. You need JavaScript enabled to view it .
Further information: trafo.hu/hu-HU/robot_revue
FB: here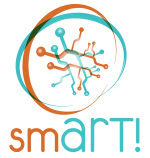 On Friday, February 10 the representatives of Pannonhalma Abbey were the guests of the Lutheran Museum having a look at the exhibition Luther's Legacy.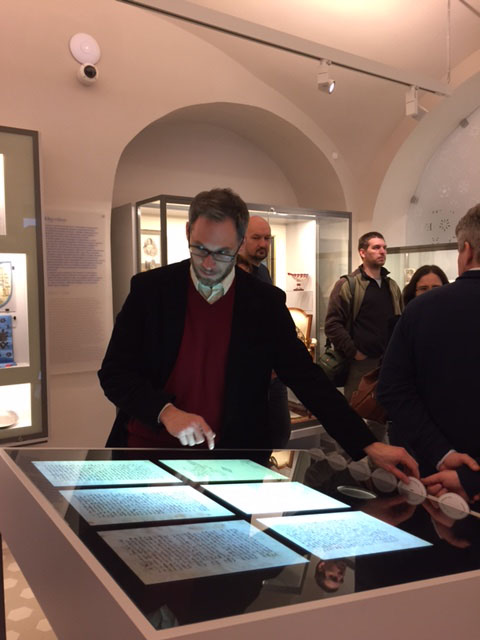 On Saturday February 18, there will be a radio talk with Zsófia Ruttkay on the digital installations of the Lutheran Museum in the programme, Súgólyuk on Radio Bartók.
« StartPrev1

2

345678910NextEnd »
Page 2 of 27