"EVOLUTION OF READING IN THE AGE OF DIGITISATION (E-READ)"
SZEGED, HUNGARY 14-16. OCTOBER 2015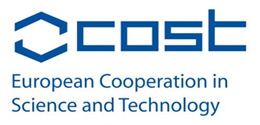 The Institute of Psychology University of Szeged and and the Academic Committee of Szeged is organizing an international symposium on the evolution of reading in the digital age with the participation of representatives from more than 20 countries.
Place: Academic Committee of Szeged - Szeged, Somogyi u. 7.
Language: English
Detailed programme: a www.pszich.u-szeged.hu/psy/
More information: Orsolya Papp-Zipernovszky, Phd - University of Szeged, Faculty of Arts, Institute of Psychology; This e-mail address is being protected from spambots. You need JavaScript enabled to view it