INTERACTIVE PRESENTATION
| | SMART
THURSDAY, MARCH 2. 7.00 p.m.
TRAFÓ HOUSE OF CONTEMPORARY ARTS
1094 Budapest, Liliom u. 41.
If we think of robots, hich-tech films, sterile car factories or domestic robots come to our mind, which have been developed in laboratories for long, long years. This event presents robots which are totally different from these comlex industrial robots. They are all unique ones, developed for different walks of life: community building, leisure, saving lives and education. Most of them have been built by teams of young people. On the event four collectives present their projects and talk about the joy and opportunities of alternative robotics. The audience can also try the robots.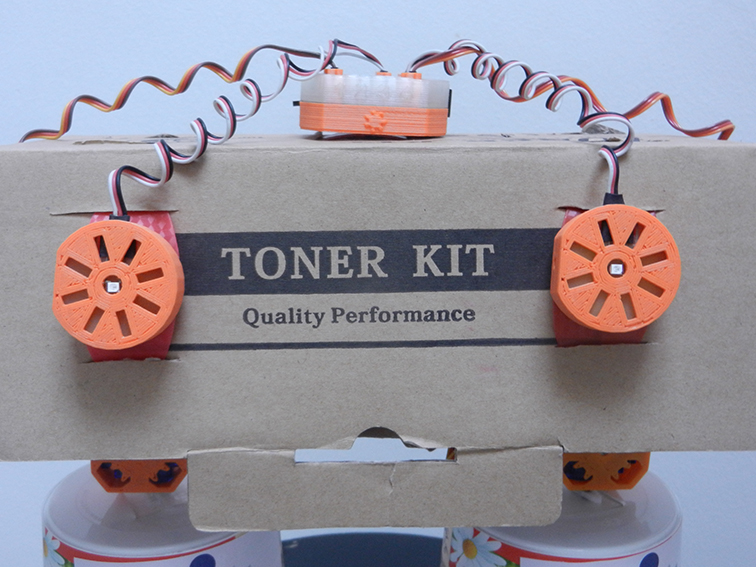 The Festival Buddy, known from different inland festivals, is a robot providing festival experience from the distance. The Buddy was sitting on the shoulders of festivalgoers, but was controlled by people who could not attend the festival. Participants could even get into physical contact beside talking to each other. So people were able to shoot someone with a waterpistol while sitting in an office.
The MOME Media Design MA diploma project, Stage of Impossibilities aims to integrate people with disabilities into art creation. Paralysed people can control puppets with the movements of their heads thanks to the fusion of traditional marinette theatre and robotics.
Rescube Robotics is a team which was established by young mechanics and students with the goal to come up with a life-saving robot for an international competition. They have developed a robot in a garage, which won the award Best Outdoor CarryBot at the world championship 2016, the RoboCup Design Award Sponsored By Flower Robotics, and out of the 19 best life-saving robots it was ranked 9th.
Thanks to REBOT even a child can build and programme a robot, getting to know the basics of AR as a creator instead of a consumer. The body of the robot can be built basicly from anything – from a plastic cup of sour cream to even a croissant. DIY robots are not only cost-effective but environment-friendly as well. In spite of their funny look these robots can be programmed for a lot of tasks and even can be controlled by Android devices.
Participants:
Eduard Sik (FestivalBuddy)
Kálmán Tarr (MOME, Media Design MA)
Péter Kopiás (Rescube Robotics)
Gábor Vecsei (REBOT)
Moderator: Zsófia Ruttkay MOME TechLab techlab.mome.hu
Partners: MOME TechLab, MOME Media Design, MOME TransferLab DDB Budapest, Magyar Telekom, Rescube Robotics, REBOT,
Let it Be! art agency
Free entrance. Registration is recommended on the e-mail address: This e-mail address is being protected from spambots. You need JavaScript enabled to view it .
Further information: trafo.hu/hu-HU/robot_revue
FB: here