Mai Mano House owns and displays one of the most important historical photo-collection in Hungary. The Museum collects photographs from before the age of the digital world, the idea of this application came from this fact, focusing on the inner philosophy and special aesthetic of analog photo techniques.
The application which runs on mobile devices (mainly on tablets) simulates the whole process of analog photo development. The users are able to try all phases form the beginig -capturing a photo- to the the end -tasks in the dark-room-.
The most interesting part of the "game" is that the users can do this in real time- the success depend on the thoughtfulness and also patience of useres.
The idea was born during the Digital Museum course on the fall of 2014. The course is supported by the International Visegrad Fund.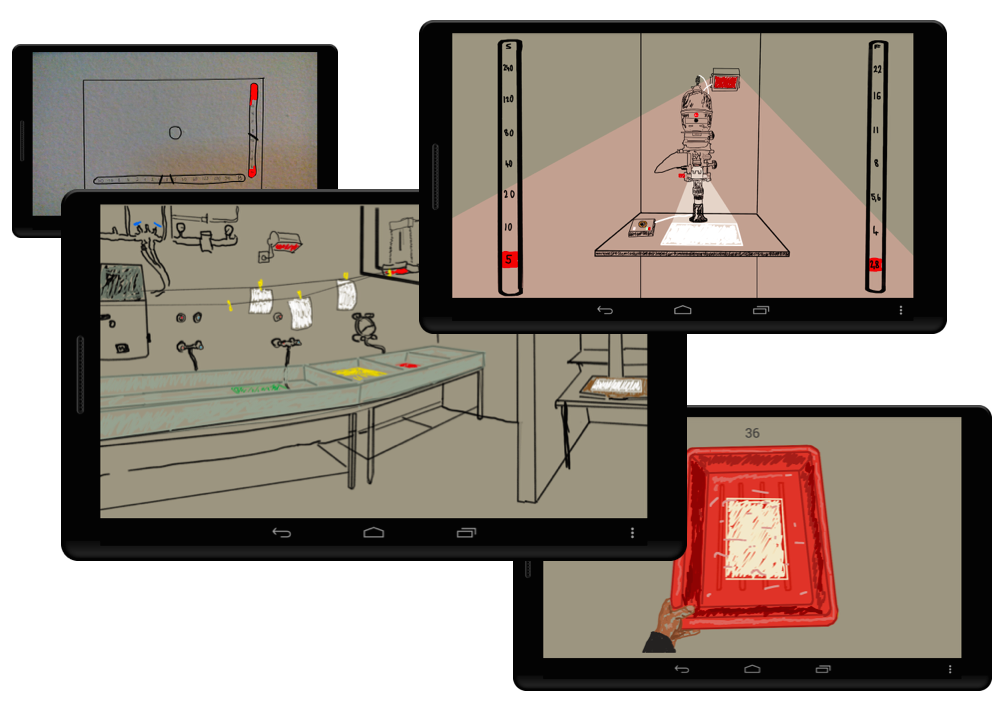 concept:Lucas Breuer, programming: Gazdi László (Budapest University of Technology and Economics)